Acumatica 2020 MVP Award
The team at Dynamic Tech Services is honored to be recognized by the Acumatica community with the Acumatica MVP (Most Valuable Professional) award for 2020.  This year we have three (3) team members receiving the award which makes us among the top five (5) companies in the Acumatica community to have so many outstanding individuals deserving of MVP status.  It is a pleasure to be among such an incredible group of professionals and to be part of the Acumatica community.
As a thank you to our community for the Acumatica 2020 MVP award and in recognition of those who are in need of assistance, Dynamic Tech Services has made a special donation to our supported charities.
Our Acumatica 2020 MVP Winners
Michelle Hesketh (3rd year in a row)
Sharon Conkey (1st-time recipient)
Joel Gress (5th year in a row)
It was a difficult task of selecting the MVPs from the overwhelming list of deserving nominees. I am excited to announce the MVPs for 2020 whom have not only shown their knowledge of Acumatica product and platform but also contributed to the community at large…
For example, MVPs know Acumatica's cloud ERP software and cloud xRP platform inside-and-out. Many ISVs, VARs, and Acumatica developer do too, but what sets MVPs apart is the fact that they share their knowledge selflessly with others in the community. They're the ones who consistently participate in our dedicated forums and online repositories such as Stackoverflow, LinkedIn, and GitHub, join webinars, engage with the Acumatica team regularly, and attend our annual Summits…
They also receive the heartfelt appreciation of myself and every Acumatica team member. Without their efforts and support, Acumatica would not be the fastest growing cloud ERP solution on the market today…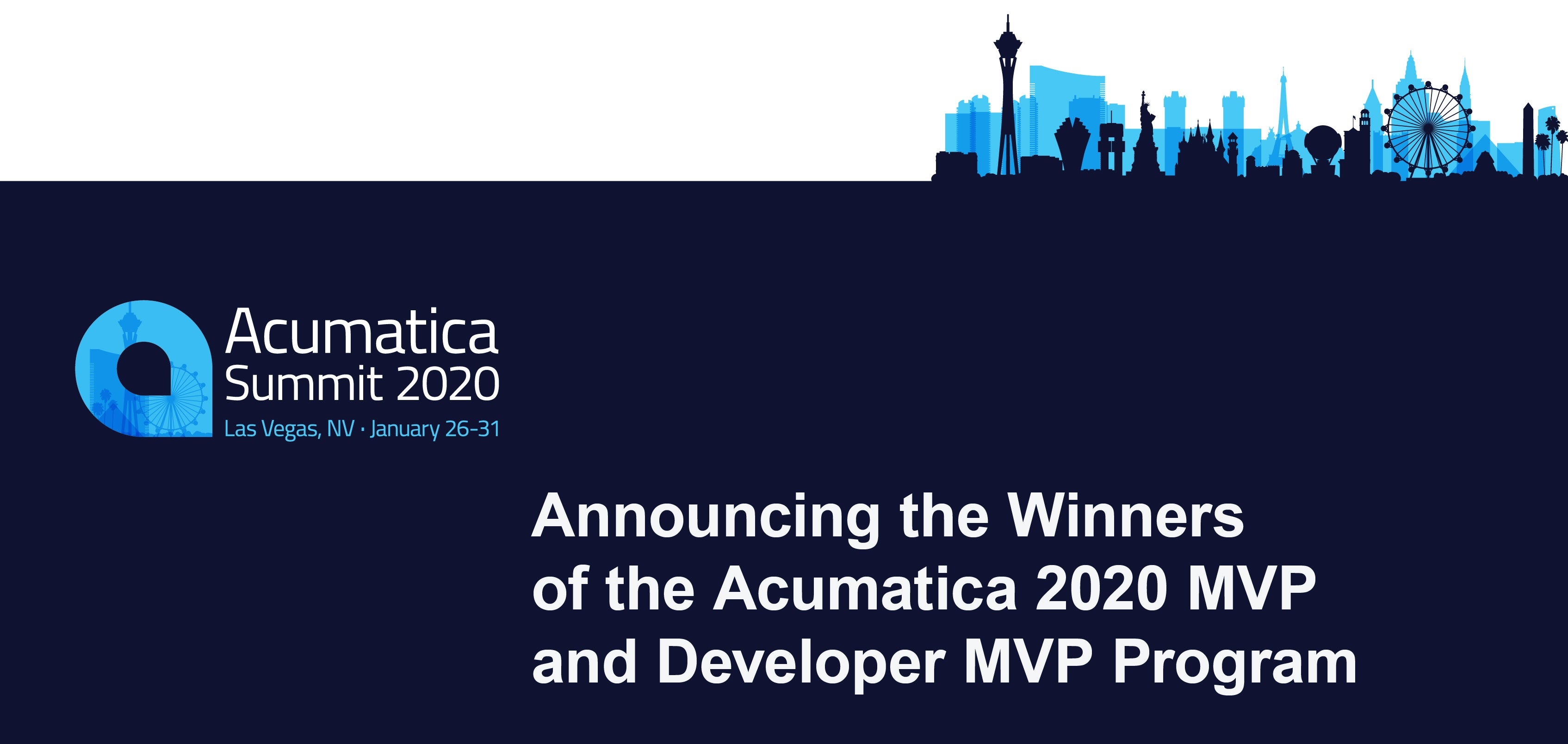 Please follow and like us: